Before I get to the gory details of mouse hunting, let's get the Lent question out of the way. Especially since I told you I gave up blogging for Lent.
Mr. P and I have had some very heated debates about whether Lenten sacrifices should continue even on Sundays. Mr. P thinks it is cheating and lame to eat sweets or blog or drink wine etc etc on Sundays if one has promised to give it up for Lent. I, on the other hand, grew up with Sundays as break days. The 40 days of Lent do not include the Sundays. Sundays were the little Easters during the dark days of Lent. I can still remember as an older kid staying up with my siblings till midnight on Saturday night so we could have a cookie. Yes, we were sugar addicts.
So what say you readers? Are sacrifice-free Sundays during Lent legit or lame? What do you do?
Ok, now on to Mousageddon Part 2. Basically, it went down this way. You may remember
what I found last week
? Well, I thought nothing could be worse than finding a dead mouse on my kitchen floor. So naive, Kathleen, so naive. There is something worse! It's called having a live baby mouse in the hood of your jacket that falls into your kitchen sink.. ALIVE.. which then has to be taken care of some way.
I thought I was going to die of a heart attack. Mr. P was at work. The nerve of that guy, working at the most inconvenient times! I begged my four year old son to do "something," but he shook his head and said, "Mom, I don't think I'm that brave." This little baby mouse was squeaking and stunned, I lay in a pool of fear on the floor, calling Phil and my Father-in-law. There was nothing to be done. I must kill that mouse. So I put a box over the little guy and turned on the water. It was awful and terrible and my Purgatory will most definitely consist of making sandwiches with lukewarm, sweaty lunch meat and drowning baby mice. It was the worst! THE WORST.
Also, if you are thinking that I must live in some sort of squalor pit of a house, judge not. I sanitize, sweep, and generally don't allow food in my kitchen in order to prevent another mouse in my life. This can happen to anyone, anywhere, anytime. However, I will admit that the mouse in my jacket hood is my fault. I had left it on the floor, because I had taken it off to hang up just as Cave was squirting Destin in her hair. It must have nestled in there, waiting for me to put it back on so it could ruin my life.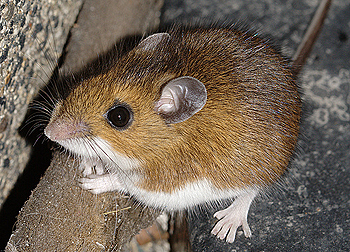 Don't be fooled by their little eyes, they want to ruin your life.
Ok that's all I got today!
Looking forward to hearing your opinions on Sundays in Lent!